Today Mrs Morris' grade one, two, and three students came up with some sets of words and they challenge you to connect the dots and make a short story!
Visitors, find out more about Connect The Dot Stories here.
We'd love you to share your story responses to our sets of words. This could be either as text (in a new post or in a comment), or as audio or video.
Here are our ideas!
Team Funny
dot, funny, cute, because, tree
Team Hot Dog
brave, house, hot dog, art, dot
Team Titanic
artist, creative, Titanic, bulldog, cake,
(There are two Titanics in this picture but you don't have to use both!)
Team Dab
colour, draw, floss, dab, surfboard
Team Shark
pen, splash, China, shark, potato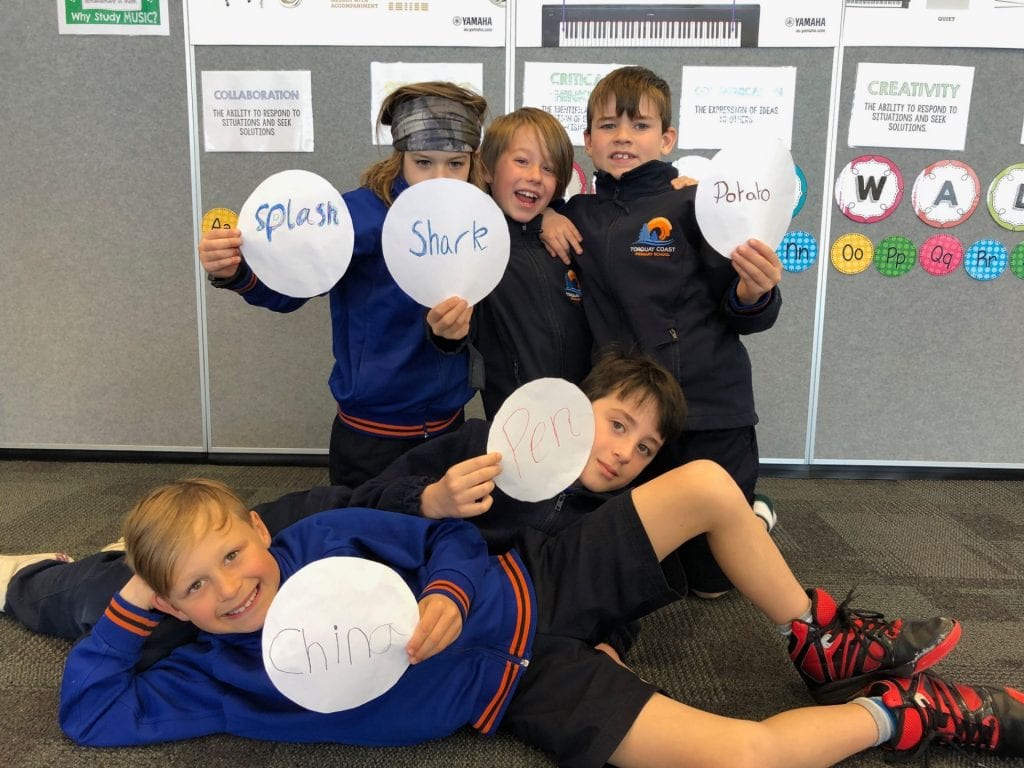 Team Puppy
dot, green, puppy, line, tree
Team Campfire
line, Tokyo, campfire, diamond, quack
Team Splash
colour, splash, tree, run, smell, dot
We can't wait to see what you create!